The online classroom GDPR certification courses focus on the Solution, Implementation, Monitoring and Execution (SIME) of GDPR, Data Privacy and Protection, IT and Cybersecurity and Governance, Risk Management, Compliance (GRC) for The Foundation, Officer, Practitioner, Professional and Director levels of online certification seminars.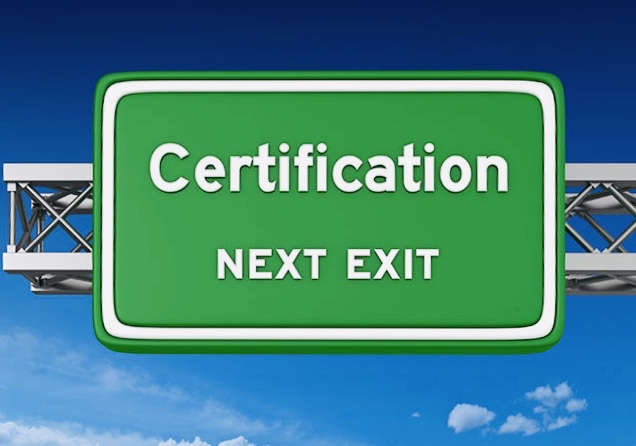 E-Compliance Academy Offers LIVE/Virtual Classroom Training!
You will experience almost the same level of interaction, including group workshops and solving exercises, as in regular face-to-face training. The Live Virtual Classrooms are designed to enhance your qualification and receive the qualification certifications from the comfort of your office or home.
Through our instructors with 20+ years of experience, you can gain the required knowledge and skillsets on
Data Privacy, Data Protection (GDPR/CCPA)
IT-and Cybersecurity, Governance, Risk and Compliance (GRC)
Bribery Fraud and Corruption (BFC)
Corporate Social Responsibility (CSR and Environmental Social Governance (ESG)
For a complete list of all online eLearning seminars, see: www.e-compliance.academy/e-seminar-overview/
Each online eLearning seminar includes:
Pre-reading material
150-250 slides presentation with notes on each slide
Trainers speak on each of the 15-25 chapters
15-25 exercises, study or discussion
Online certification exam
A set of templates, policies, and procedures
The online classroom certificate course in English
If you have any questions, send us an email at info@copenhagencompliance.com.
PRICING
290 Euro or 330 USD plus VAT (when applicable) for each day,
490 Euro or 590 USD plus VAT(when applicable) for two days.
Certification of EU Whistleblower directive:
Are you or your organisation faced with many barriers, from lack of skills to dissatisfied boards/top management, and the rising compliance costs challenge your approach to corporate GRC, GDPR, IT and cybersecurity risks? Then sign up for the GRC, GDPR, IT and Cybersecurity online classroom certification seminars.
The online certification courses are crucial for anyone involved in or responsible for understanding how structured corporate Ssupport for Implementing, Monitoring and Executing (SIME) techniques and issues can impact regulatory compliance.
Businesses recognise risks, governance, security, and compliance as more than purely technical or regulatory challenges. However, the continued unsatisfactory results in rising costs require management to ask the right questions and the practitioners to take the right approach.
At the seminars, you will understand how to apply for an adequate, appropriate SIME approach to GRC, GDPR, IT and Cybersecurity privacy and information security compliance programs in line with the compliance mandates with the different levels of online training courses.
We will guide you through the entire GDPR, GRC, Data Protection, Data Privacy, IT and cybersecurity syllabus on the rules, regulations, best practices and mandate, and the underlying principles and controls at each classroom seminar
We will start with the fundamental and practical level to understand the subject matter and end with the director level after going through the officer, practitioner, and professional programs.
All seminars focus on updating the skills for identification, documenting, processing, and implementing control components with our SIME techniques.
What are the operational requirements for IT Governance, IT risks and GRC management to identify the issues regarding security re-engineering and security breaches?
All online classroom seminars focus on a roadmap and develop a framework to ensure that data and processes are aligned and valid for each GRC and IT security component, including applications & re-engineering for streamlining compliance.
Acquire the necessary knowledge on how automation, Machine Learning, IoT, Artificial Intelligence, Big Data, and Data Science is essential to survive
Execute the Monitoring and Audit of customers, employees, third-party, IP, and Assets based on corporate values and the SIME methodology for sustainable compliance
A bottom-up approach to address the underlying data protection and security needs by utilising feedback, best practices and based on structured top-down guidance
Procedures that align with the tenets of privacy by design and principles that secure a robust data security program as a foundation, starting from committee charters, policies, standards, and procedures
Embedding GRC and IT security into the underlying processes, objectives, operations, and technologies by default for the corporate commitment to greater user control and stakeholder empowerment
Digitisation: Security-driven plans to set up data protection and privacy goals to achieve both regulatory compliance and a healthy compliance attitude by streamlining processes, centralised database(s) and a structured IT platform for automation

For details on Foundation (FAS) certification masterclass, see:
www.eugdpr.institute/fas-certification/
For details on the Data Protection Officer, Data Controller and Data Processor (DPO) certification masterclass, see:
www.eugdpr.institute/dpo-certification/Data breach prevention & mitigation is critical GDPR components that check if your organisation meets all the requirements to avoid data subject complaints, breaches and fines and require continuous evaluation of data flows in and outside the company.
For details on the Practitioner (CEO) certification masterclass, see: www.eugdpr.institute/gdprcep/